Effective and Discreet way to treat
Erectile Dysfunction
Penile Implant
---
A penile implant is a device that is surgically placed within the penis, enabling a man who usually experiences erectile dysfunction to experience an erection. The implant is a prosthesis and does not change the libido or other characteristics of how your body functions on a chemical level.
The two types of penile implants available are malleable and inflatable. Each one comes with pros and cons and are discussed below. Patients often ask about penile implants because 93% of men who have had the surgery are satisfied, compared to lower statistics of men taking Viagra, Cialis and Levitra. Medications can help symptoms, but they do are not a permanent solution.
Potential complications include implant infection, device erosion or migration, auto-inflation and component failure. The likelihood of these complications is rare. The majority of men continue to experience a functioning implant 10 years following the initial implant surgery.
---
Malleable Implants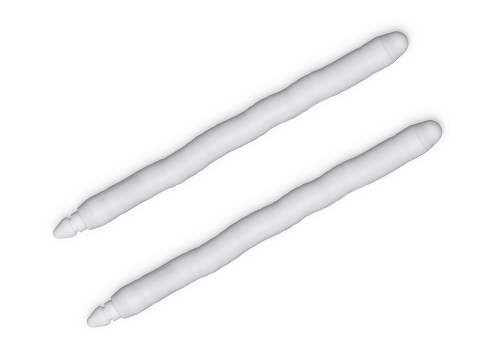 A malleable implant has an outer shell and a core made of either metal or plastic. This type of prosthetic is easy to implant and causes the penis to be constantly rigid.
While the implant is working properly, being constantly rigid can be a disadvantage and the device could erode sooner than an inflatable implant.
---
Inflatable Implants
There are two types of inflatable implants available on the market. This includes two-piece and three-piece devices. The two-piece device is made up of pre-connected cylinders, a pump and reservoir, that is implanted within the scrotum.
As a pump, the two-piece device transfers fluid to the front of the device from the back, which results in a rigid penis. The three-piece device has paired cylinders, a large fluid reservoir and a scrotal pump that functions similar to the two-piece prosthesis, the large reservoir allows a more natural appearance in the flaccid state.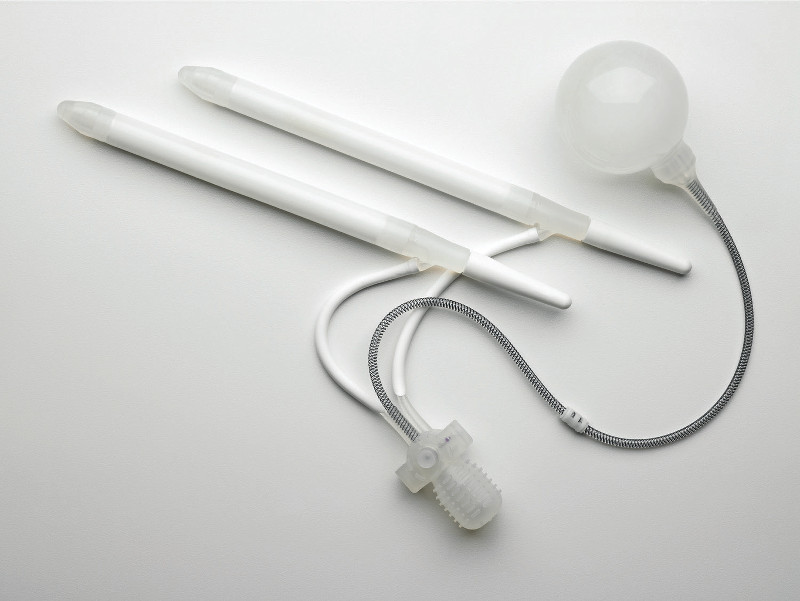 ---
After The Procedure
The penile implant procedure does not require a hospital stay. Typically there is some mild swelling, and pain that can be controlled by pain medicine after the surgery. Most men are able to resume sexual activity within 4-6 weeks after the procedure.