Osvaldo Padron, M.D.
---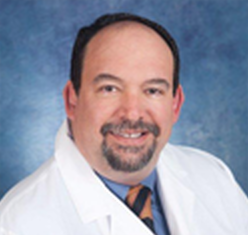 Dr. Osvaldo F. Padron is a prosthetic urologist who is regarded as an expert in men's sexual health, erectile dysfunction and female urology.
Dr. Padron obtained his medical degree from the University of Miami and completed a urology residency at Jackson Memorial Hospital.
Dr. Padron's six-year residency expanded his knowledge and he was awarded the prestigious fellowship at the Cleveland clinic. His knowledge was greatly expanded under the leadership of Dr. Anthony J. Thomas, originator of microsurgery within the U.S. Dr. Padron has contributed to textbooks and peer review articles about male infertility and surgical procedures.
As a leading medical professional on erectile dysfunction, Dr. Padron approaches each patient as an individual and assesses the best method of correcting the disorder. Penile implants are a popular solution to erectile dysfunction. Two types of prosthetic devices are available, they are malleable and inflatable pumps
Education and Accreditations
---
American Board of Urology
National Board of Medical Examiners Diplomate of the American Board of Urology
Fellow American College of Surgeons
Medical School: University of Miami School of Medicine; 1989
Internship: University of Miami School of Medicine; 1989
Residency: Jackson Memorial Medical Center/University of Miami; 1991
Fellowship Male Infertility Andrology Cleveland Clinic; Cleveland, Ohio – 1995